About
Read more about the kichwa community
The Community
Kuyaloma is our Kichwa community of about fifty families and over two hundred indigenous members. Our ancestors have resided in the Napo regions of the Ecuadorian Amazon since memorable times and we continue to carry our cultural heritage with love and respect to our elders and the regeneration to come. Our indigenous cosmology teaches us that we are nature, and so our cultural practices are given birth in relationship to our mother earth "Pacha Mama." They are an expression of her love to us and from us to her.
We preserve the rainforests because it is home to our medicinal plants used by our ancestors and for the benefit of our generations to come. Our mother earth feeds us healthy and organic products and we foster sustainable agriculture for our families. Our tradition is filled with generational knowledge about the natural biodiversity that we are a part of and nature's healing properties for human health.
The Andi-Vargas Family are our community leaders and medicine elders. Their duty is to practice and preserve this wise knowledge from thousands of years ago by practicing the use of medicinal plants for physical, emotional, and spiritual healing, primarily through the use of Ayahuasca, Chalipanga, Wuayusa, Huambula, Piton, Wild Garlic, and many more.
Our community has been offering eco-tourism for over 45 years. In the last decade, we created the Napusamai and the Agricultural Production Association projects to preserve our culture and look for sustainable approaches in response to the rapid impact of western lifestyle in our community and nearby areas. Both projects have been approved under the Ecuadorian resolutions law, N °. SEPS-ROEPS-2021-911190 granted by the superintendency of popular and solidarity economy, to protect the biodiversity of our flora, fauna, and culture. The economic retribution developed in the projects are re-invested in the Amazon, and as a result we have acquired 30 hectares and reforested them with our medicinal plants.
Our spiritual practices, medicines, and land are an extension of our family's soul, and our projects have been developed to ensure a safe cross-cultural exchange with visitors and minimize cultural challenges and foster respectful connection. Napusamai currently offers ayahuasca ceremonies and retreat, cultural sharing and community experience, eco-walks and nature connection, local food and lodging, indigenous handicrafts, and a volunteer program. Our new and last project is the sharing of our Ceremonial Wuayusa tea as a dream and healing medicine.
The Yachaks – Shamans
Doña Ines Vargas
Doña Inés, 67, is an indigenous elder and head of the community. She is the caretaker of the sacred medicine and its preparation, and is the person that holds the spiritual container where the medicine takes place. Together with other members of the community, she looks after the participants and holds the structure of the ceremony. In addition, Doña Ines is in charge of food, lodging, and preparation of the medicinal brews and herbal baths that assist in the purification and healing process of each participant.
Don Luis Andi
Don Luis Andi, 65, is an indigenous elder and head of the community. Since birth, he was prepared by his father, also a renowned powerful Yachak, to become a shaman. For nearly 40 years, Don Luis been practicing the use of medicinal plants in the forest, specifically to purify the blood in the treatment of diseases, and to cleanse spiritual energy with special ceremonies using essences extracted from the plants of the Amazon. Together with his wife, Doña Ines, they orchestrate a safe and powerful healing environment where their ancestral lineage and spiritual work, curanderismo, is shared with participants.
Juan Andi Vargas
Juan Andi Vargas, 49, is a young young indigenous elder, son of Doña Ines and Don Luis. He and his partner, Irene, are their elder successor and are community leaders and healers. Juan has been working with the plant medicines since birth, under the guidance of his parents. He has also studied under other shamans and is very passionate about healing and helping others. He is the founder of the Napusamai Ayahuasca Lodge and organizes the activities during the retreats, seeing that everyone gets individual attention and healing. He is a powerful Yachak and makes use of the ancestral knowledge and the application of medicinal plants. He has also worked in Ecotourism for the past 25 years.
Irene Cerda
Irene, 41, is an indigenous young elder from a long line of Indigenous Elder in the Napo Region. Irene and Juan are both successor to Doña Ines and Don Luis. Irene care takes and prepares the sacred medicine along Doña Ines and the women of the community. Irene has been in deep relationship and preparing the medicine for 15 years. In addition, with the support of their community members, Irene creates the container for their sacred ceremonies. Irene also manages the retreat logistics, develops new projects, and coordinate cultural activities such as dance presentations, artisan handcrafts, and food for the retreat.
Community Members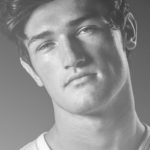 Fred Jackson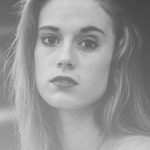 Leila Simon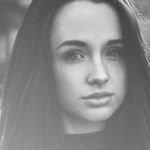 Kristie Brookes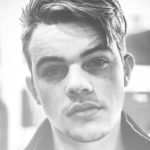 Newt Weasley